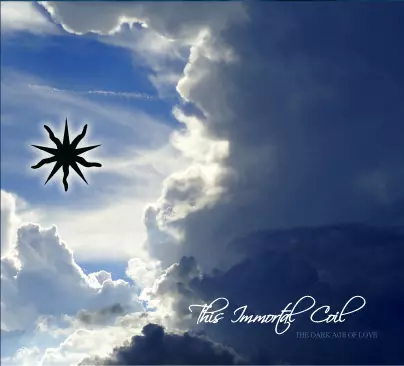 This Immortal Coil - The Dark Age Of Love
| Format | Price | Buy |
| --- | --- | --- |
| This Immortal Coil - The Dark Age Of Love + Tattoed Man & Chaostrophy Remix CD | £12.00 | |
| This Immortal Coil - The Dark Age Of Love LP | £24.99 | |
Sorry, This Immortal Coil - The Dark Age Of Love is out of stock.
Description
Various Artists - This Immortal Coil - The Dark Age Of Love
We have a small number of This Immortal Coil - The Dark Age Of Love CDs in our warehouse.
All profits will be donated to The Terence Higgins Trust https://www.tht.org.uk/
Thank you for your understanding
----
Each CD comes with a copy of the Tattoed Man & Chaostrophy Remixes CD
"On November the thirteenth 2004, Jhonn Balance passed away. He was, along with Peter Christopherson, the founding member of the band Coil. His brutal death marked the end of over twenty years of activism and musical genius. I have then decided to work on a project that would pay tribute to them.
I didn't want another compilation that would pile up pieces, without any link. My wish was to transpose this unique musical mood to another one, more classical and more accessible to everyone. The whole idea was to pay tribute to the music for what was beyond it, just the way Coil underlined it: "Coil is more than music".
I got my inspiration from the project This Mortal Coil, started in the eighties by the English label 4AD. Its label manager had then grouped some of its own artists together in order to play some standards of rock and pop music. Most of those who participated in this work hardly knew Coil. My purpose wasn't to go towards those artists who had a conscious connection with the music of the group, let alone musicians who claimed to be the heirs to this seminal work. My aim was to play with the discovery and take Coil's pieces towards new interpretations, rid of all influences.
The respect and the admiration that I have for Coil's work led me to surround myself with talented artists also admired for their brilliant writing. I needed strong personalities who would show a maybe unconscious will to put all their soul, with great humility and maturity, in their participation. The interpretation of Bonnie Prince Billy being certainly the most poignant testimony.
Each artist that was hired for this project was utterly fascinated by the depth of the repertory. They have all been motivated and glad to bring their know how and share it with the others.
Members of DAAU from Anvers, the virtuoso Christine Ott, Yann Tiersen and Matt Elliott have lived productive, strong and passionate meetings, which made Yann Tiersen offer Matt Elliott to participate to his new album Dust Lane. To finish and in order to strenghten this team spirit, the whole album was mixed by Oktopus (Dälek) who knew better than anyone how to put each member of the project's contribution forward.
Peter Christopherson, who since has gone back to working on his first two groups Throbbing Gristle and P.TV, has written about the titles of This Immortal Coil: "I LOVE THEM. It is the first time somebody with musical sensibility and talent has put so much time and effort into covering Coil songs. It totally passes my "hairs on the back of your neck standing up" test for the whole running time of the album. I was awe-struck."
After four years spent managing this project, I could not ask for more."
Stéphane Grégoire
Track listing:
1. The Dark Age Of Love
2. Red Queen
3. Ostia
4. Chaostrophy
5. Love Secret Domain
6. Tattoed Man
7. Teenage Lightning
8. Amber Rain
9. Cardinal Points
10. Blood From The Air
11. Outro LSD
This Immortal Coil is
Yaël Naim, Bonnie Prince Billy, Yann Tiersen, Matt Elliott, DAAU, Chapelier Fou, Sylvain Chauveau, Christine Ott, Oktopus, Nightwood, David Donatien, Nicolas Jorio
CD: £12.00
Vinyl LP: £24.99
Additional remix CD